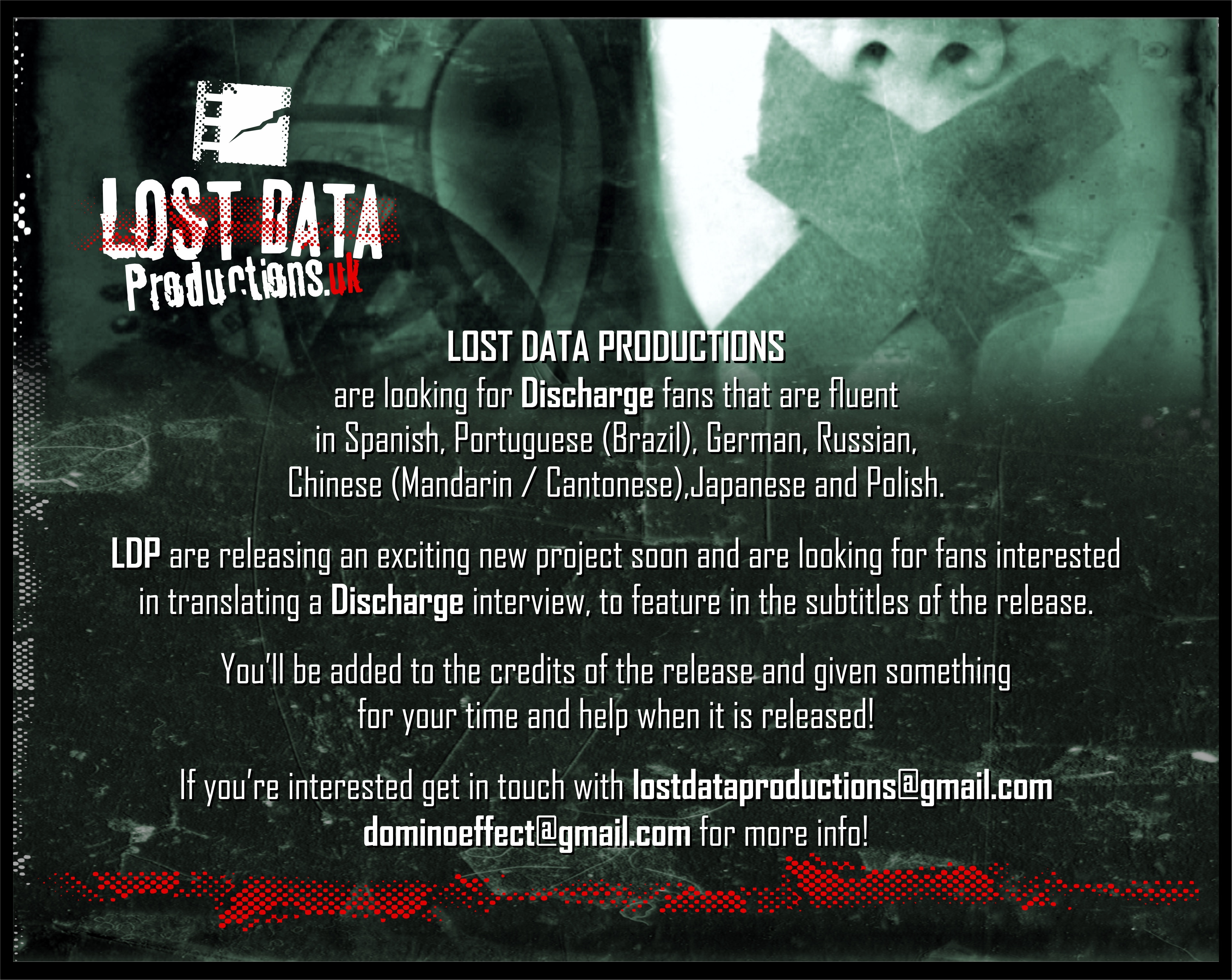 Lost Data Productions are looking for Discharge fans that are fluent in Spanish, Portuguese (Brazil), German, Russian, Chinese (Mandarin / Cantonese), Japanese and Polish.

LDP are releasing an exciting new project soon and are looking for fans interested in translating a Discharge interview, to feature in the subtitles of the release.

You'll be added to the credits of the release and given something for your time and help when it is released!

If you're interested get in touch with lostdataproductions@gmail.com / dominoeffect@gmail.com for more info!