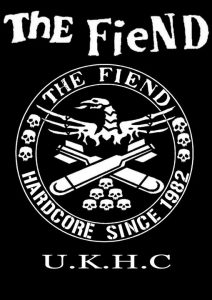 South Shields, Newcastle, England was the birthplace of one of the well-known bands of the 1980s. With a heavy influence from Discharge, the band made their first appearance on Conflict's "Mortarhate" label's compilation LP "We Won't Be Your Fucking Poor" double album in 1984. The band's highly sought-after 4 track "Stand Alone" 7″ EP on Endangered Musik soon followed, solidifying their position as a force to be reckoned with in the Punk Rock scene.
During the early 80s, the band played gigs with some of the UK's most notable anarcho/punk bands, including Icons Of Filth, Conflict, and The Alternative. Their politically charged lyrics, coupled with their raw and intense live performances, gained them a devoted following and cemented their place in the punk scene.
The band split up in the late 80s, but they reunited in recent years and have been touring extensively throughout the UK and Europe. In 2011, they released their first full-length album, "The Brutal Truth," which garnered praise from fans of Discharge. This was followed by their album "Greed Power Religion War" released in 2014 by Heedcase Records.
In 2022, the band released "Anthology," a 3 CD compilation by Back On Black, which showcases their entire discography, including their rare and hard-to-find tracks. The compilation is a must-have for any punk rock enthusiast and a testament to the band's lasting legacy and influence on the genre.
More from The Fiend here: www.facebook.com/THEFIEND.UK82/