NEWS: Discharge documentary release – PRE-ORDERS NOW AVAILABLE! EARLY-BIRD DISCOUNTED PRICE ENDS SOON!
Discharge – Legends of Punk Vol.1 – Trailer from LostDataProductionsLive! on Vimeo.
Lost Data Productions presents a new documentary of legendary band DISCHARGE featuring exclusive live footage and interviews Pre-order before 31st October for discounted price! Read more here… Pre-order your copy here: ldpshop.bigcartel.com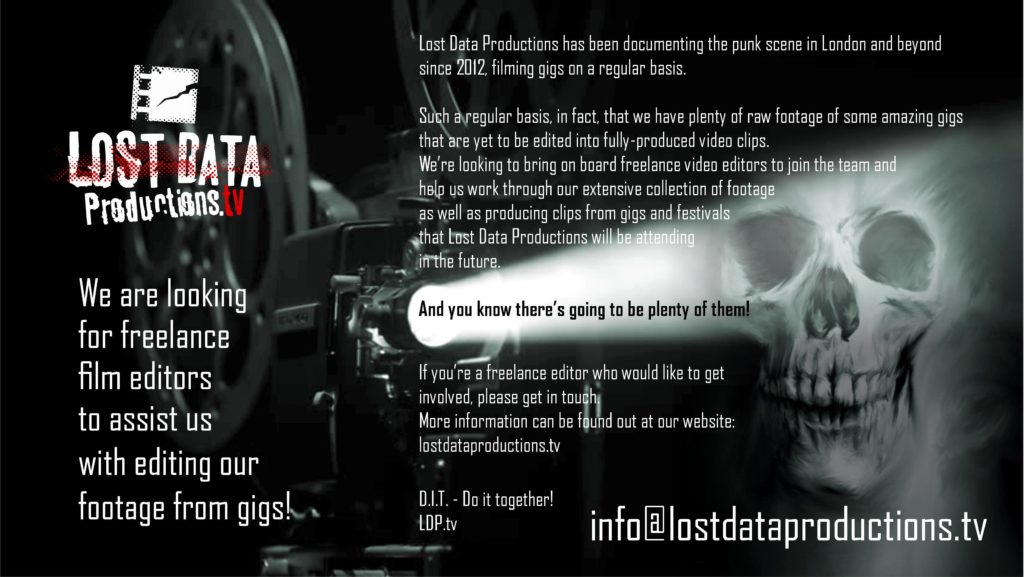 We're looking for freelance editors to get involved editing footage from some amazing live concerts!
Get in touch now!
editors@lostdataproductions.tv