NEWS: Legends of Punk vol.1: DischargeON SALE NOW! Pre-orders have been sent out and should be with everyone soon!
Order directly from here: https://ldpshop.bigcartel.com
Discharge – Legends of Punk Vol.1 – Trailer from LostDataProductionsLive! on Vimeo.
Lost Data Productions presents a new documentary of legendary band DISCHARGE featuring exclusive live footage and interviews Read more here…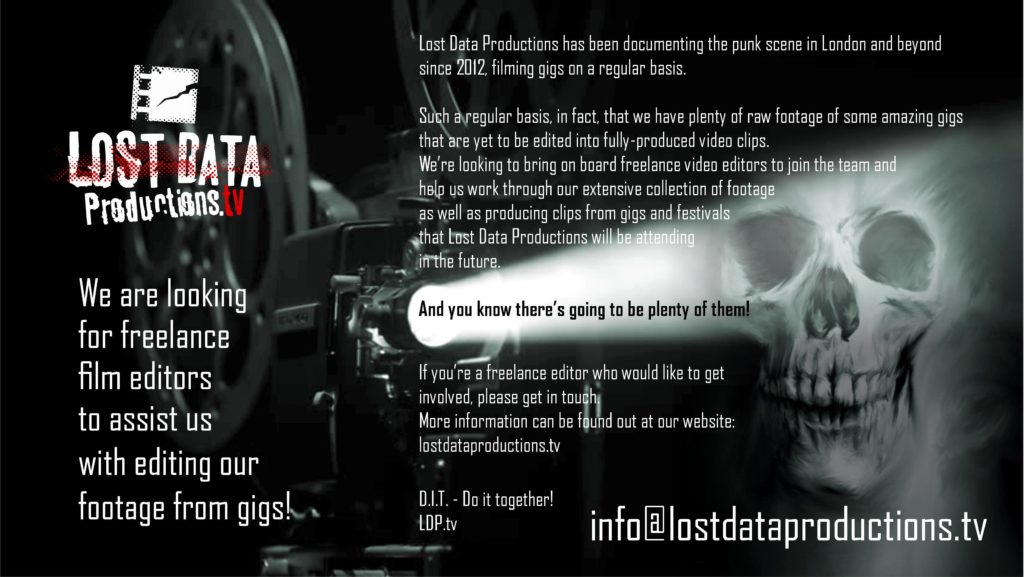 We're looking for freelance editors to get involved editing footage from some amazing live concerts!
Get in touch now!
editors@lostdataproductions.tv