The Underworld was packed on the 18th of June. The Exploited, the legendary Scottish punk rock band formed in 1979 in the West Granton area of Edinburgh, a large grey council estate on the north side of the city, was celebrating the 40th Anniversary of "Troops of Tomorrow". The concert, as usual with Wattie's crew, was sold out and the groups of fans near the club were nervously asking if there were any tickets left.
They played with support from mega energetic and clever Face-Up! and The Fuckin' Glorious. We promised that we have to record their entire shows because they are just amazing!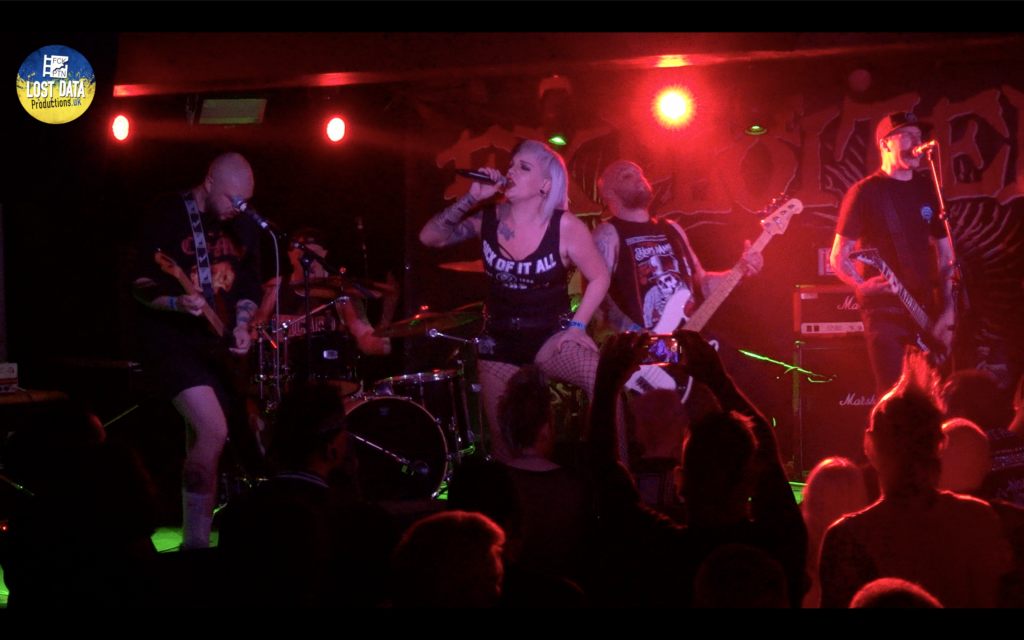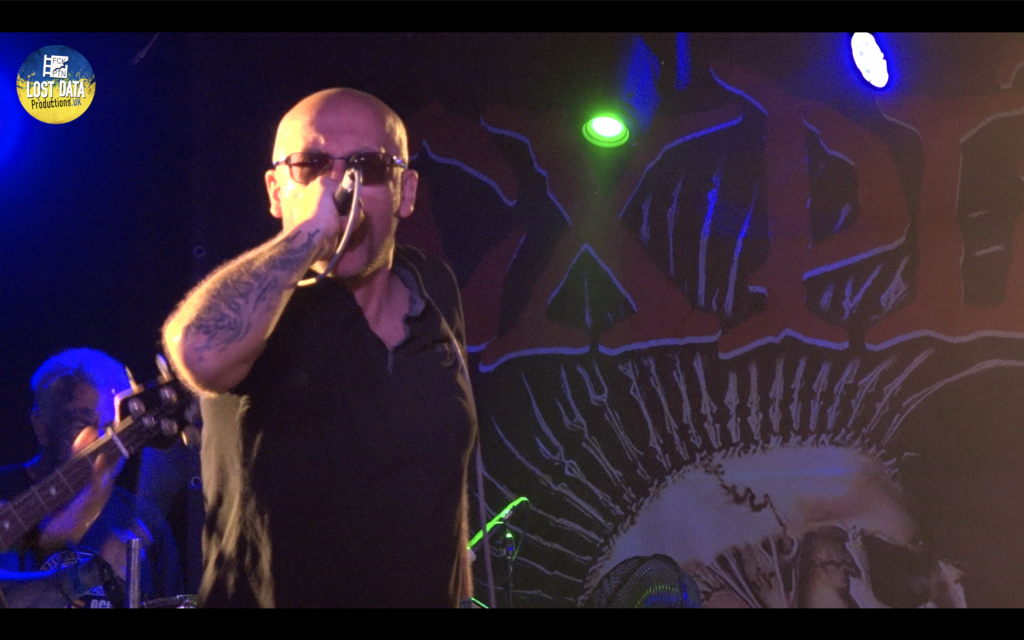 As it would appear from the gig announcement they were supposed to be playing "Troops of Tomorrow" in full. For some reason that didn't happen why? Well, we are going to find out soon as we have received official consent from The Exploited to release The Legends of Punk with their participation. Keep your eyes peeled peeps. Nevertheless, there was an excellent set of songs from across all albums, played at breakneck speed to perfection. It went really well. It was also great to see Wattie in good health as he's been having ongoing heart problems. We all remember his response to the coronavirus outbreak that was forcing bands to cancel or postpone tours in 2020 "Fuck coronavirus! I have had 5 heart attacks, a quad heart bypass and a heart pacemaker fitted. Cancel gigs for a virus? We ain't fucking Green Day piss – We are the real deal. No danger will we be cancelling our upcoming gigs. Punks Not Dead!" So there we were again amazed by their music and great performance as well as the excellent chemistry between the band and the audience, singing along with Wattie, giving it all, love and massive energy! Amazing night, excellent company, gig to remember. Hope you enjoyed it as we did! And once again we saw it clearly manifested itself PUNX NOT DEAD!!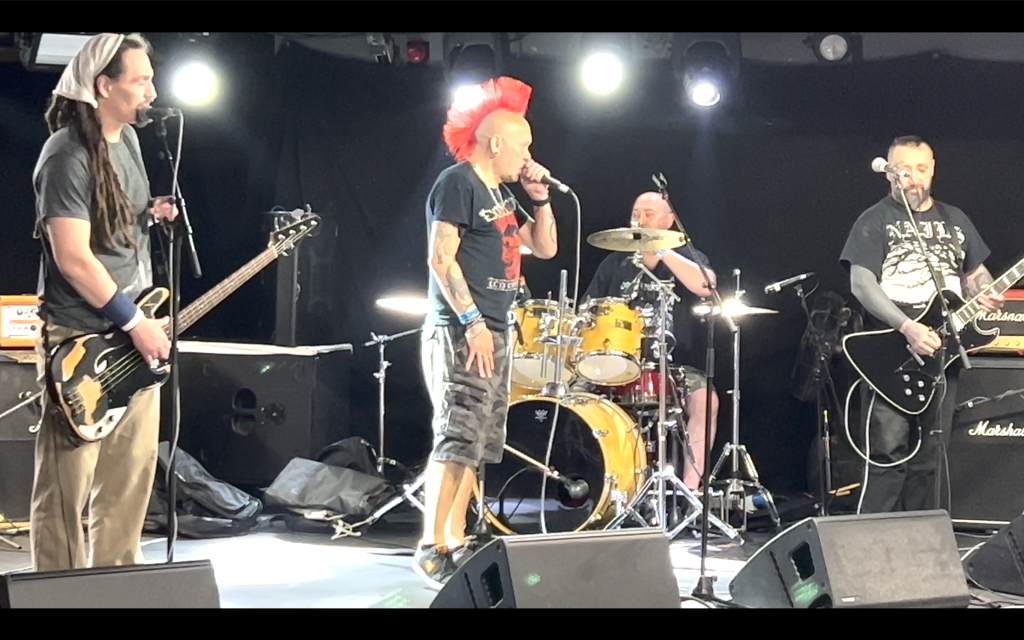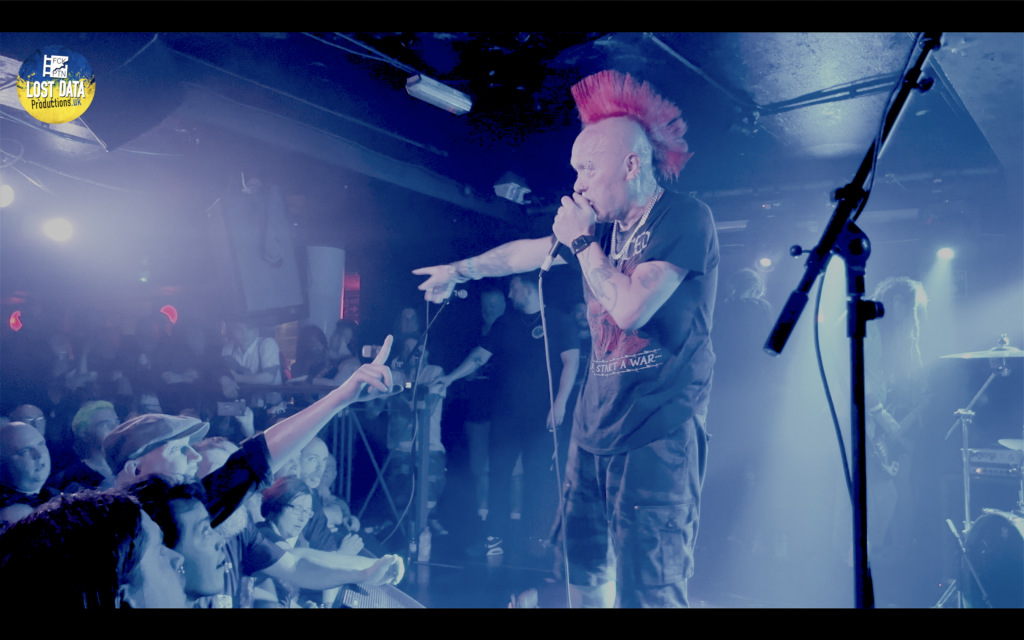 Please find below the clip, which we hope will allow you to reflect on the atmosphere of the gig and the power of The Exploited themselves which is simply excellent. Also, their gig in London was an amazing opportunity to test themselves before a massive Hell Fest in France, which was excellent!
As every week, we encourage you to subscribe to our channel on YT, FB or Insta. Soon we will have great promotions and it includes merchandising.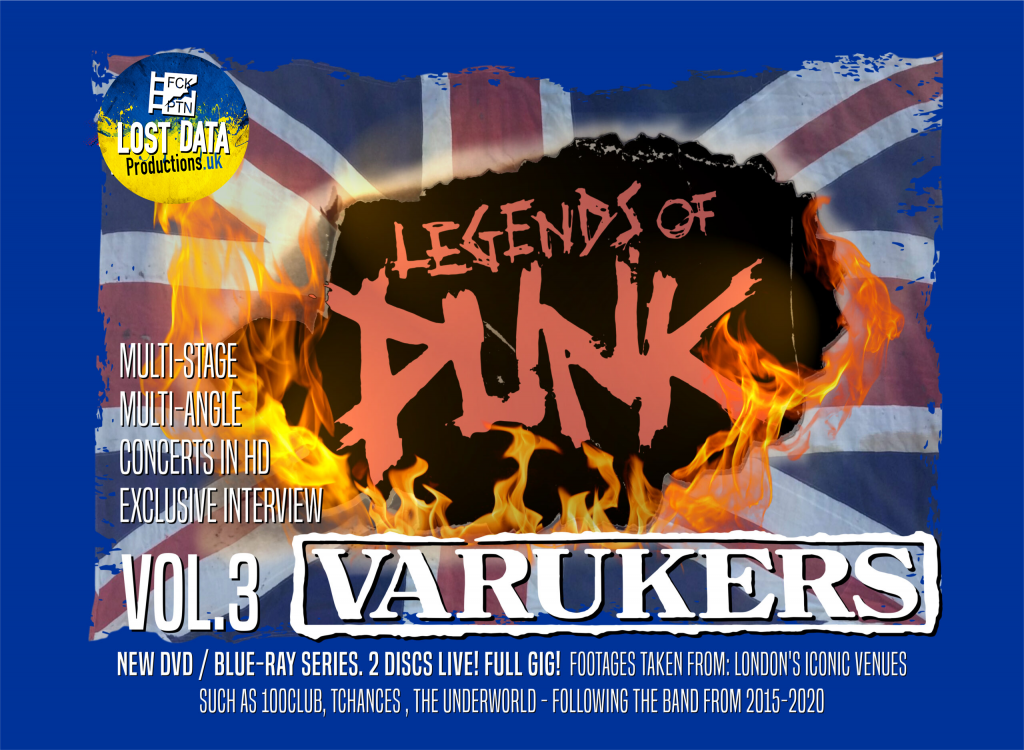 Next week we will show you the last set of bonus materials from the upcoming LOP VOL.3 Varukers.  Unfortunately, I am still collecting money for the release of this material in the form of a box, but for those who can't wait, we will soon be able to offer a digital version of the video materials from this release.
That's all for now. Take care peeps! Stay put and see ya around!
 Thanks for your ongoing support,
Tutek & Crew