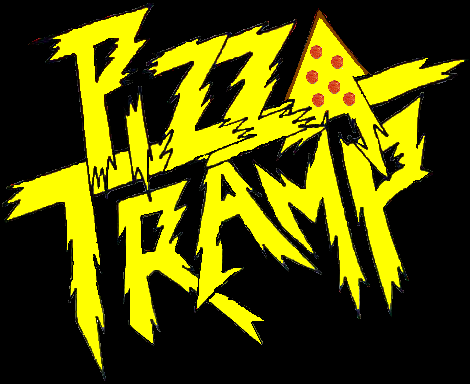 The LDP has had many opportunities to record these Welsh mofos and has always done so eagerly! 🙂 So expect many news and updates here!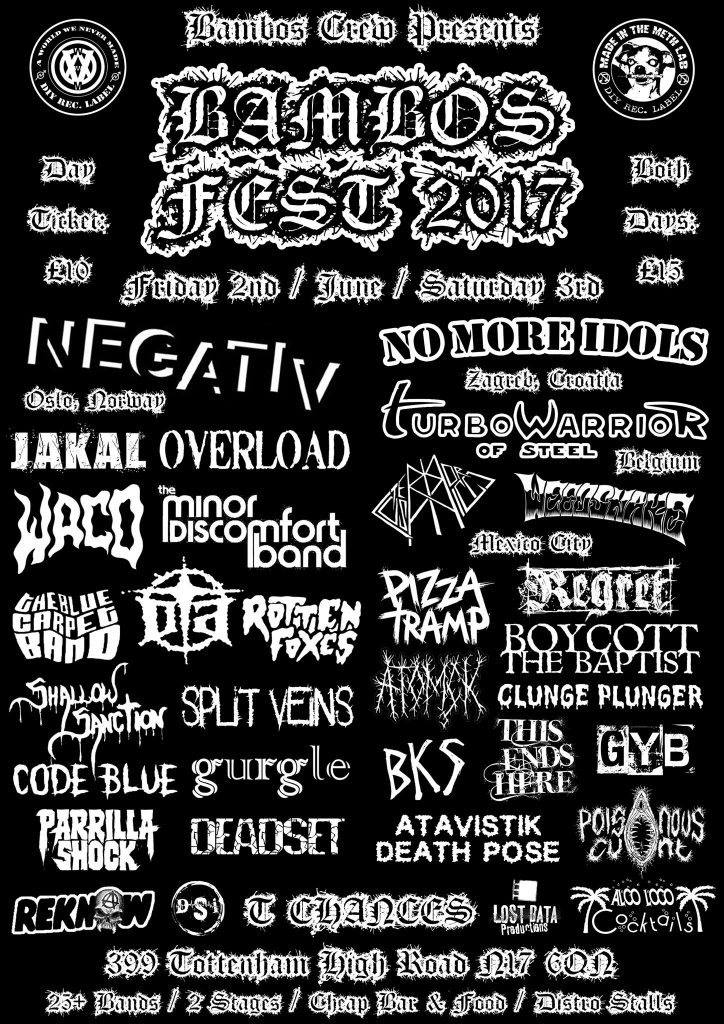 Footage taken from Bambos Fest 2017
Pizzatramp / Pizza Tramp (TNS, Plasterer Records)
If you're a fan of fast, aggressive punk music that doesn't take itself too seriously, then you need to check out Pizzatramp. This three-piece band hails from the mean streets of South Wales and specializes in one-minute blasts of horrible punk noise that will leave you exhilarated and exhausted.
Formed in 2014, Pizzatramp's music is simple and direct, consisting of just two chords played at breakneck speed. But what they lack in technical virtuosity, they make up for in sheer intensity and raw energy. 
So who are Pizzatramp? The band consists of Jimmy No Whammy on guitar and vocals, Sammy Two Cabs on bass and vocals, and Danny Banger on drums. Jimmy's guitar playing is all about power and attitude, as he unleashes a barrage of scratchy chords and howling feedback. Sammy's thundering basslines provide the perfect counterpoint to Jimmy's guitar, and his chundering yells add an extra layer of aggression to the mix. And then there's Danny, the band's unsung hero, who manages to keep everything together despite the chaos unfolding around him.
Of course, Pizzatramp's music isn't for everyone. If you're looking for intricate melodies or sophisticated lyrics, you'll need to look elsewhere. But if you're after a wild, raucous ride that will leave you with a sore neck and ringing ears, then Pizzatramp are the band for you.
And despite their DIY, punk rock ethos, Pizzatramp are no strangers to the road. They've played all over the UK, as well as venturing further afield to Europe and beyond. And if you're lucky, you might just catch them in a toilet near you soon.

Active since 2014. Source www.pizzatramp.com